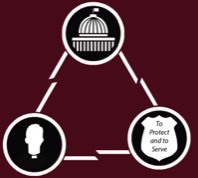 The Shattered Triangle Trilogy is a series of novels. Yet art is expressed in many different forms. Here is a list of recommended sites for a world of art. The following list represents some of my favorites. The websites may take you directly to these amazing artists, or provide lists and additional sources. Whether your interest lies in reading, listening to music, painting, sculpting or watching films and movies, the following will not disappoint.


***
Literature:


Excellent internet resources for books and recommendations include:

Black Rose Writing is an independent publishing house offering a wide variety of writing genres and styles.

Goodreads provides the opportunity to discover new books by connecting with friends. See what others are reading and share your own choices. Rate and recommend books.

Book Daily is another source for discovering reading material. Members receive featured titles each day and there is an "Emerging Authors" section. Both of these features include a sample chapter for previewing.


***

Novels:

Shadow on the Hill
: The True Story of a 1925 Kansas Murder
by Diana Staresinic-Deane.

Diana, a graduate of USC, has written this compelling book that brings history to life, demonstrating how the murder of one woman changed an entire community. More than history, she takes an event nearly 100 years old and makes it relevant for the modern world.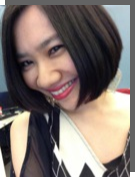 Charity Tran


A USC graduate, Charity keeps herself busy as digital strategist and writer. Her recent book of poems,
Digital Divide
, examines life on both sides of technological world, i.e. online and offline.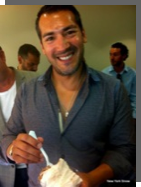 F. E. Cornejo
--

Actor, writer and USC grad, F. E. created
Effie Magazine
to showcase life in Hollywood and its nearby environs. News, commentary and satire combine to make this an entertaining contribution to the Southern California scene. Check out this tagline:

Think of us as the disowned, tattooed, dirty martini drinking, half-sibling of Vanity Fair who is in a non-committal relationship with NPR and has tried everything at least twice.


***
Music:


Although Friedrich Nietzche tended toward a nihilistic view of the world, he is credited with the following insight: "Without music, life would be a mistake." The following artists make their own unique contributions toward making life a little more perfect.


***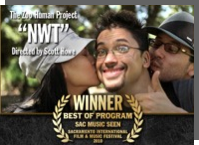 The Zoo Human Project


This award winning music group that originated in Los Angeles is comprised of Jen Cordero (keyboard/guitar/vocals), Derek Martinez (guitar/vocals), Kevin Sakamoto (percussion/vocals). Together the three of them form this unique and unforgettable living montage. Albums include
Innominata
and
Naissance.

Enjoy this video of their hit single:
NWT
***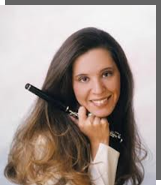 Kate Prestia-Schaub


When beauty and musical talent combine, the result is always Kate. A performing artist and teacher who hails from the University of Southern California, she has mastered the vast repertoire of classical music for the flute. Still, Kate is not content to consign the flute to the past and so has worked with many contemporary composers, recently premiering "Desplazamiento" (a piece written for her by composer Martin Kennedy) at the 2013 Mid Atlantic Flute Fair.
She can be seen and heard in these
videos
(at bottom of link).


***
Kevin Sherwood


Following a history with local rock bands, this singer/songwriter emerges to establish his own place in indie music. Kevin's newest album
8 Years later
is a compilation of material nurtured over many years. With subtle influences of blues and 60's folk, this album has something for everyone.


***
David van Vuuren


Winner, in October 2011, of the seventh season of
South African Idol!
Dave is a fairly quiet young man. He chooses to express himself primarily through his lyrics. He writes ND performs his own compositions. Enjoy this video of his hit single:
You Will Leave A Mark
***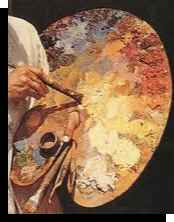 Painting:


"If you could say it in words, there would be no reason to paint." So spoke Edward Hopper, an American realist painter. But what is real?


***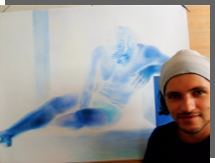 Luis Merchan


This talented artist from Colombia, presents us with a new art form that challenges our conception of what is real. Although influenced by classical masters such as Rafael and Caravaggio, Luis actually paints in negative.

***
Film:


The great actress Ingrid Bergman once said, "Film as dream, film as music. No art passes our conscience in the way film does, and goes directly to our feelings, deep down into the dark rooms of our souls."

There is an unspoken promise in film. Here are artists who make good on that promise.


***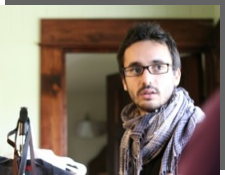 Christophe Nassif


A USC graduate, Christophe is the director of the award winning

What to Bring to America
. View trailer on
Vimeo


He was also sound supervisor on the award winning

The Maiden and the Princess
. View official trailer
here
***
John William Ross


Another USC graduate, John is a writer and director. His films include:

--Suzanne
(2001)

--The Stress
(2003)

--Ms. Goldman
(2004)

--
Freaky Faron
(2006)
--The award winning
Things are Really Insane
(2012). View trailer
here
***
Sculpting:


Sculpture has long embraced all the materials of the world: marble, metals, ceramic and wood. Sculptors continue to find new ways of seeing the world through the material around us.


***
Jason Rupp


Louise Bourgeois once said, "It is a great privilege to be able to work with, and I suppose work off, my feelings through sculpture." This is what Jason Rupp accomplishes in his remarkable works. Follow this "Firesoul" sculptor on his
Facebook page
to see additional pieces.